STOP!
Looking for a quick run down on me? You're in the wrong place. Click here to get the quick intro, because this is about to get deep very quickly.
If you're still reading, chances are you found a direct link to this page on some internet forum about alcoholism. Let me ask one thing: What if everything you know about alcoholism could be turned upside down right now? What if… there was a "cure" that didn't involve Alcoholics Anonymous or abstinence?
Do me a favor and give me five minutes, please.
---
INTRODUCTION
Why do I have this blog? What drives me to travel and experience other things? What makes me tick inside? This story will give you one of the very personal answers to those questions.
It's because I literally saw the end of my life and decided that wasn't how my story was going to end. I was going to change my narrative and not let predetermined fate get in my way. The accepted solution to my problem for the past 100 years was based on century old methodology and it was time to find another answer to my problem. Turns out it worked. Now that my life path has done a complete 180, I want to share the journey with others in the hope that someone else can accomplish the same thing.
Here goes. It's the hardest thing I have ever written and about as personal as you can get. Thank you for taking the time to read it.
---
PROLOGUE
"So there's a pill. That a very severe alcoholic can take, whose treatment plan requires them to continue to drink in order to have their brain deconditioned, and at the end makes them just like a normal person and removes the alcoholism."
I would have bought the Brooklyn Bridge from someone before I had ever believed it was possible. The first time I heard about it, it was too good to be true. Going to AA, praying to God to fix and reaching to a "higher power" actually sounded appealing because taking a pill that will remove the cravings is blasphemy.
What follows is *the* one story I needed all my friends to read. I had posted it to Facebook in November 2017 shortly before launching this blog. Only a small handful of them knew the entire thing. Most of them knew pieces, and to some of them, especially the ones I met in the latter part of 2016 and all of 2017, it came as a complete surprise.
I make only two promises to anyone reading this right now: 1) This story ends in a good place, and 2) Iam doing this for one reason and one reason alone: I hope that I can save someone's life.
This isn't for attention (I have been accused of that) and I am not trying to be anything I am not (accused again). I don't need validation (yep, accused there too). I simply want to try and help someone with a significant problem many of us suffer from. I want to give people some insight that hopefully can help you save the life of someone you love, or maybe even yourself.
I'm also going to tell you that if you are in Alcoholics Anonymous (AA) and it works for you, or you have a partner, spouse, or family member in AA and it works for them, you may want to stop reading now. I'm not going to be kind to AA. It works for some people, and that's wonderful. But AA fails most of the people it sets out to help—and I have the stats to back that up. It's also ingrained in our culture as the first (and often only) place addicts should turn to for help that when it fails, a lot of addicts don't know they have better options.
---
20 YEARS OF ALCOHOLISM: 1995-2015
"Oh my goodness. I think the answer is, I don't remember three years of it. So none of those . . . somewhere between seasons three and six. I mean, I was totally out of it every single day and couldn't stop."
He was, of course, talking about the substance abuse and severe alcoholism that caused him to have blacked out the peak years of his career. Hearing that, even knowing firsthand how hard that is, I envy him.
Why? Because he only lost three years of memory. Sadly, I lost everything between 2012 and 2015, but my alcoholism also caused me to forget roughly half of the twenty years before that.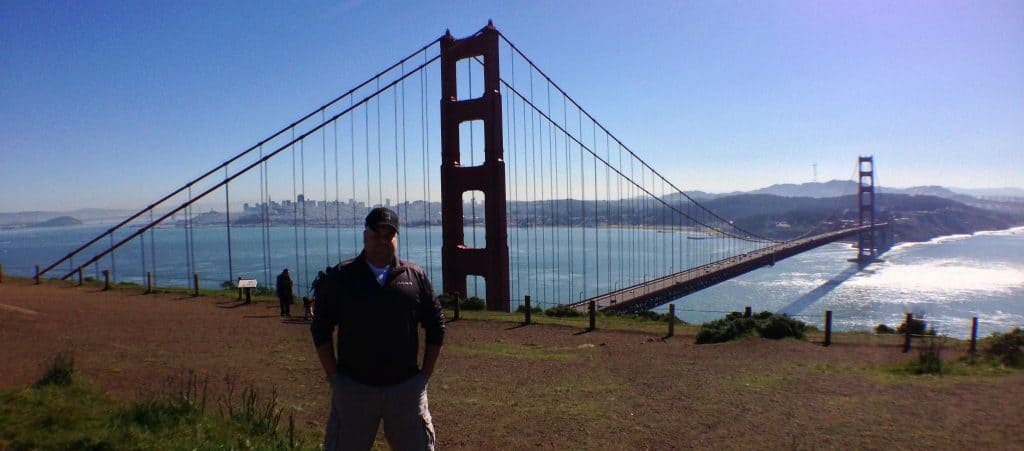 You read that correctly. Three years in a row where I can barely remember anything plus almost two decades of only about half the remaining memories. There may be some slight exaggeration there but quite frankly, the amount of time missing from my otherwise good memory is downright scary.
It's no secret to those who have been around me the past twenty years that I drank and got drunk. But some chalked it up to the scenarios and environments that we were in at the time.
My large group of friends are quite social, and we travel and have fun more than most. We are all mostly dual income professionals with no kids so family obligations rarely tie us down. Football game tailgating. Random house parties. Caribbean cruise vacation for a week. Sidetrack slushy drinks. New Orleans. Chicago. New York. Vegas. DC. My entire core circle and community revolves around drinking, and I took it to the extreme and did it almost every day.
I can't begin count how many times I ran into someone at a random gathering or even in passing at an airport terminal who knew me right away, yet I didn't even recognize them.
---
HUGE PROBLEM = HUGE LOSS
My problem was horrible. On a scale of one to ten, I was probably a nine. I only say that because I was high functioning at times and still held down my job and apparently, my body/liver is resilient enough that I escaped long-term damage. My parents had a good work ethic and taught me you couldn't have fun if you can't pay the bills, so work usually won out. I never drank at work or showed up drunk or anything like that.
But that didn't mean I wasn't hungover almost every morning for years. It also caused me to lose the greatest man I have ever met in my life. Entirely my fault. We never fought; one day he just told me I needed to leave, and I moved out of the house peacefully because in the back of my head I knew I was the problem and I couldn't fix it.
At the peak, I was blowing $800 to $1,000 month on alcohol. I could put down an entire fifth of vodka in a single evening and wake up and go to work the next morning.
He knew there was nothing he could do to fix me and the only way I could ever hope to change was to find the answer on my own. He did the hardest thing you can ever ask from a partner: He broke up with me in order save my life.
It took me three years to realize that.
I was a horrible person to many people at times. I lost friends, and a lot of the ones who stuck around were only willing to look past that because they thought I was fun. I was the life of the party. The pros outweighed the cons. Fair enough. My closest friends—those who know me well—know how good of a person is actually inside this shell, so I got a pass from them too. I'm so grateful for that. But let's be real here, I never deserved it.
---
ALCOHOLICS ANONYMOUS
Right about now a bunch of you may be thinking this is one of my AA steps to seek whatever the they preach, redemption or amends or some other self-righteous bullshit. Of course, I am just writing this because I need to [insert something AA tells you here] and you couldn't be more wrong.
Did you know the AA success rate is less than 18 percent? Yeah, approximately 82 percent of everyone who ever steps into an AA meeting has relapsed at some point. Anyone who knows anyone who has gone to AA also knows someone who has relapsed. It's practically guaranteed.
I'm going to tell you a little secret. You really want to know the truth why? Come close and put your ear up to my mouth and get ready for it. You listening?

---
BECAUSE YOU CAN'T PRAY THE ALCOHOLISM AWAY!
AA is based on prayers and a higher power. You can't pray alcoholism away any more than becoming a priest can cure you of pedophilia. It doesn't work that way. People who are sick in the head need medical and mental health treatments, not prayers.
Once an alcoholic, always an alcoholic, right? But what if that doesn't have to be true? What if there's a true clinical cure in every sense of the word? What if it works for almost everyone and it's one of the best kept secrets of the 21st century?
AA's foundation is that you "reach to a higher power for the strength" and all that gospel stuff in their little book. No higher power is going to fix you and make you stop drinking. No higher power is going to make you not want to drink every single day. No higher power is going to remove those cravings that will cause you to eventually relapse. Period.
Now, for the 18 percent who are sober and it works for them and they go every day and keep trying, that's awesome. You found something that works for you and that's amazing. But I'm sorry, you are the exception, not the rule. AA teaches you that you are "powerless over your addiction" which in completely false.
Perhaps ninety years ago, when Alcoholics Anonymous was founded, you were powerless. That's likely because the ballpoint pen and duct tape hadn't yet been invented. In medicine, even antibiotics were the newest thing on the block and not yet in widespread use.
But you're reading this right now in the 21st century. There are options. You aren't powerless.
---
I AM GOING TO DIE
"This is it," I thought to myself. "I'm going to be a drunk for the rest of my life and drink myself to death." It was 2015, I had been blackout drunk for nearly three years, and I felt like I was out of choices.
Being self-aware can be torture at times. Because many addicts don't know they have a problem or think that's just how life is for everyone. Some days, I could stand outside my head, look at myself, and ask "Why do you even pick up a drink, Mike?" "Why do you drive yourself to the liquor store?" "Don't do that; you're stronger than that. Just don't pick up the fucking alcohol."
But it wasn't that easy. I had no control over my addicted brain. It all happens subconsciously. This is where I lose those of you who have no personal experience with addiction. You think it *is* that easy to choose not to drink. You think it *is* that easy for that 500-pound person to just not eat that Snickers. You think it *is* that easy for a drug addict not to stick that heroin needle in their arm.
Let me lay some truth on you: The decision to drink or not to drink for an alcoholic is on the level of the decision to be gay or to be straight for someone. The choice is made for you by something you can't control and you do not influence the outcome. You cannot choose not to drink any more than you can just decide to be straight or gay one day. Some are successful, but very few have that ability and the craving never goes away. It's always there.
When you go to AA and you do your steps and reach to your higher power to give you the strength to not drink, you aren't addressing the root cause. The desire to drink is still there. It's why you wake up every morning wanting to drink. It's why you have to go to meetings constantly for the rest of your life. It's like deciding to become straight through prayer.
Can you make it work? Sure. You an try. But you will want to have sex with that hot guy at the gym every time you see him, no matter how much you tell yourself you're straight and happily married to a woman. You will eventually crack (surprise, it's called: relapse) and give into temptation. The parallels between straight/gay and alcoholism/AA are so similar yet nobody ever does that comparison.
"So this is it? I'm going to sit here and drink myself to death for the rest of my life. This is going to be my life," was the conclusion I had already accepted by 2015. I had told myself that every day for a long time.
But there had to be a better solution that didn't involve me struggling every waking hour to suppress the desire. There had to be something that didn't include me praying the liquor away. There had to be something. Anything.
---
FINDING THE TRUE ALTERNATIVE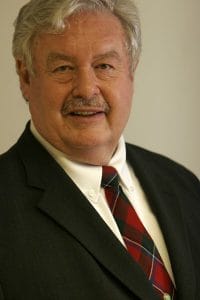 So at some point in March 2015, I opened up Google and just started reading about alternative cures. I don't remember a day. There isn't an "On XYZ date, I became sober" line I peddle to anyone. But around that time is when I came across something too good to be true. Dr. David Sinclair from Helsinki, Finland.
Dr. Sinclair, in his years of research, discovered that you might be able to decondition your brain over time and revert to a normal, non-addicted state through a method involving opioid blockers. The clinical term "pharmacological extinction" is used to describe the process.
Sinclair hypothesized that alcohol produces reinforcement in the brain in a way that's similar to opiates. His research indicated that alcohol produced reinforcement by releasing endorphins that bind with opioid receptors in the brain. In other words, when an alcoholic drinks, they get pleasure—pleasure that a normal person wouldn't get with that same drink.
You know how the heroin addict always is chasing their next high all the time and that consumes their entire life? The alcoholic chases that pleasure they feel the moment alcohol hits their system and it's an unconscious thing. We don't want to get wasted and wreck our lives, but our brains want that pleasure and will paralyze the part of the brain that would tell us not to make that trip to the liquor store.
So a solution to stopping the reinforcement cycle might be to block opioid receptors before drinking. That's right, this is a plan that, instead of going cold turkey, requires alcoholics to keep drinking. But take this little pill, a pleasure blocker, right before you do. Sinclair tested his theory on rats using naltrexone, an opiate blocker, and after that, he conducted clinical trials in people.
For me, the rest is history.
---
NALTREXONE
You've likely heard of Naloxone or Narcan. Those are used to revive those who have OD'ed on Heroin. This is Naltrexone. While similar sounding and from the same family of drugs, they have very different uses.
Naltrexone, when taken sixty minutes before consuming a drink, has the effect of gradually deconditioning your brain so that you don't crave alcohol anymore. After two months I started to feel a difference, and after eighteen months I wasn't an alcoholic. It works in as little as three or four months for some people, but I had twenty years of drinking under my belt and that couldn't be cured overnight. Turns out, though, that it could be cured.

Naltrexone is a non-narcotic, non-addictive, and non-controlled medication. You take a single 50 mg pill exactly 60 minutes prior to consuming any alcohol. You don't need more or less if you are a larger or smaller person or if your drinking is really bad. Exactly one 50 mg pill, exactly 60 minutes before drinking. Every time. Without fail. That's the key.
They key here isn't the drug itself. The drug had been prescribed in the past and had been minimally successful vs. placebo. The real key here is the use of the drug, exactly one hour prior to consuming alcohol, and to continue drinking.
Wait, what did you say? Yes, take the drug but continue drinking. In fact get blackout drunk as much as you want. Just take the pill an hour each time before you decide to do that. Over time, your brain will gradually get reprogrammed and not desire alcohol as much. That effect will snowball and eventually, you will be able to take 100% control of your drinking habit. The cravings? They go away.
It has been able to revert me back to a "normal" person. This is blasphemous to anyone in AA (or anyone who's ever seen a TV show with a fake AA meeting), but I can and do still drink. The difference is that my drinking is just like a typical person now.
I don't crave it anymore, ever. I don't feel any need to do it outside a social situation. I even have alcohol in my house. But I forget it's there until I open that cabinet looking for something else and see it. It's like looking at a white wall now. It doesn't have any effect on me. And the most important, I have the ability to stop whenever I want after starting. Rather than get wasted and black out, I feel the same impulses as the rest of you. "OK, I'm done. Let's go home and maybe get some food on the way."
In this post, I quote a ~78% success rate of The Sinclair Method (TSM) basically "curing" alcoholism and removing the desire to drink. As long as you are always compliant and take 50mg of Naltrexone before drinking without fail that can be the expected result. In reality, the success rate much higher. Some studies show success rates of 90% and over. The actual science is so much more solid than anyone can imagine. The ones it doesn't appear to work for are ones who fail to take the pill exactly as directed every time they consume alcohol.
---
MORE INFORMATION
If you want to read more about this, there's a documentary online called One Little Pill that describes the entire process. It has interviews with judges who have stopped sending people to AA and started treating them with this option as well as interviews with Dr. Sinclair showing how it works in detail and, most importantly, statistics on its success rate. It also follows three people, including one celebrity, who go through the process. You can simply Google the words "Sinclair Method" or search for the video on Amazon Prime, iTunes, or Google Play stores.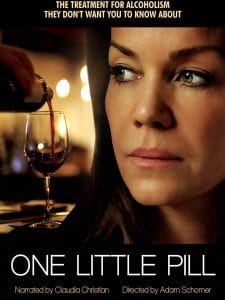 To this day, I have Naltrexone on me at all times. Not to take it regularly, but for "just in case" situations. It's on my key chain in a very tiny and unnoticeable steel pill container. You never know when friends might want to go to the game last-minute or you're in a situation where you might want to drink. And that is fine. I just have to take this one pill before I do every time, without fail.
Back to the Brooklyn Bridge. Impossible. But it turned out to be true. And it's out there. It has a success rate beyond belief. And it could save your life or the life of someone you love.
Now that I have changed how my story ends, I get to fulfill a life long dream to travel the world and share those experiences with you on this blog. Almost everyone knows someone who could benefit from this very personal story. Please feel free to share it with your loved ones, or perhaps use it yourself.
Thank you for listening.
#MikeRTW