Discovering Moscow Review
Russia's largest city and current capital of the Russian Federation is known for its famous Red Square, overlooked by the colorful cupolas of St Basil's Cathedral and the impressive walled Kremlin. This world class city has certainly changed in the past twenty five years as its "westernization" is basically complete. Read on: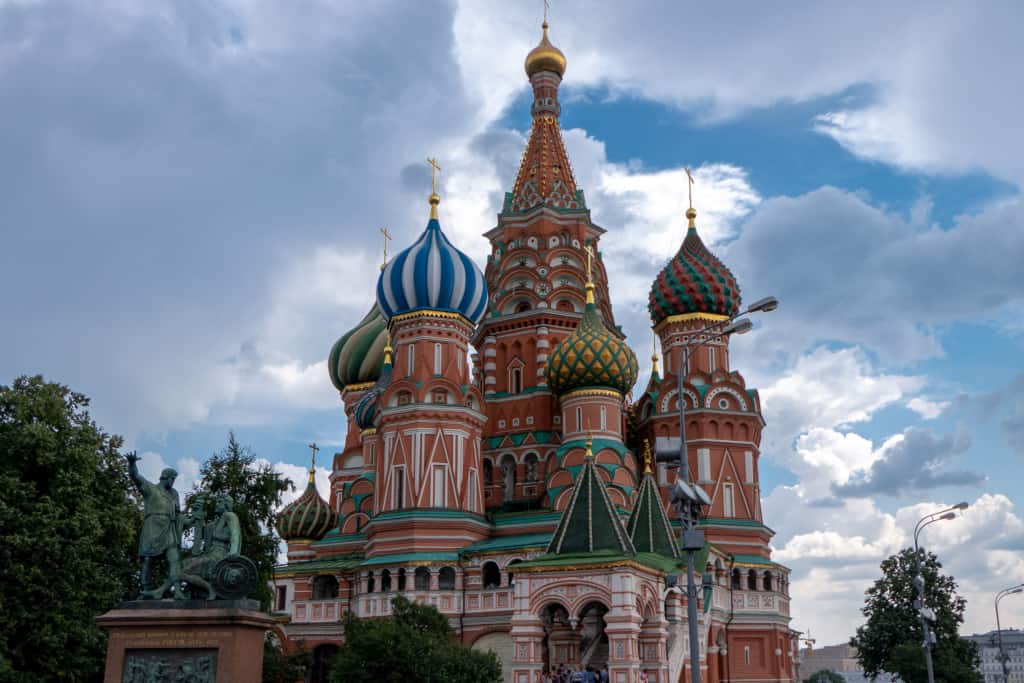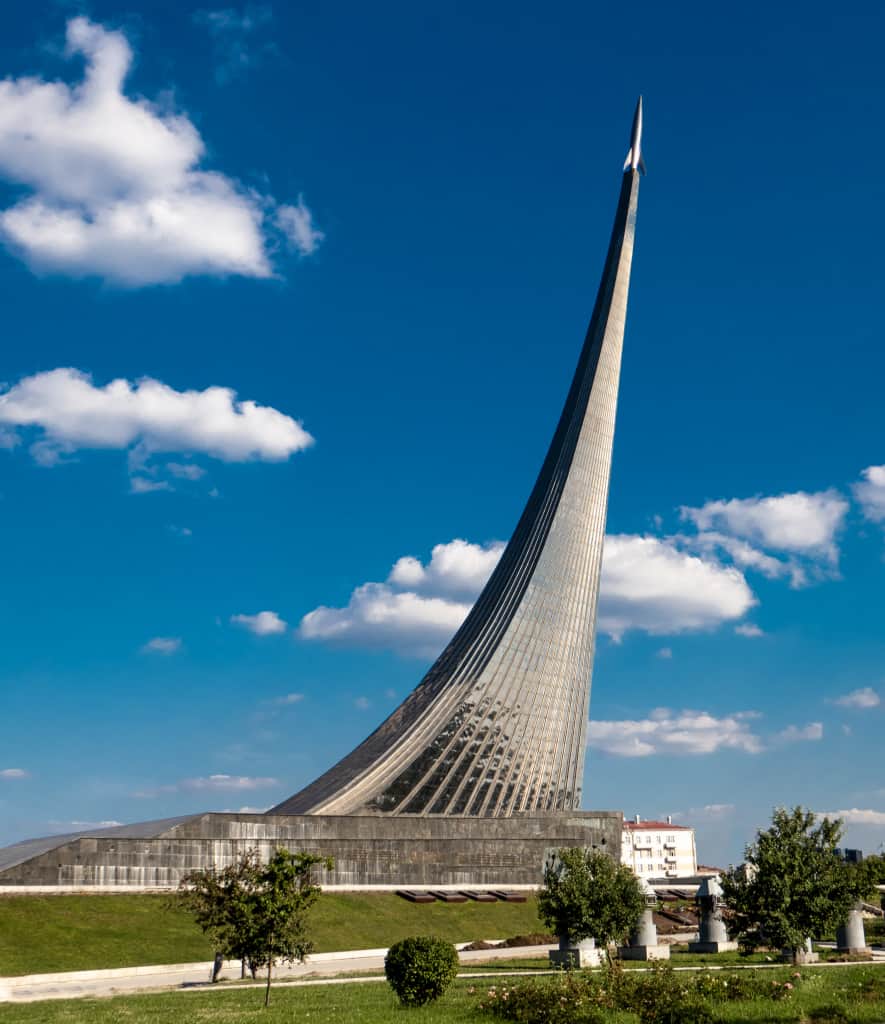 Life rushes by at a hectic pace and displays of great wealth are obvious across lavish, sprawling Moscow. Onion domes dot the skyline, sharing space with soviet architecture and modern skyscrapers while expensive cars line the streets.
Even the metro stations are a sight to behold; decorated with chandeliers, statues and soaring arches. You'll need the metro to explore this huge city but the signs are all in the Cyrillic alphabet, so make sure you get a translated metro map with English place names before you depart.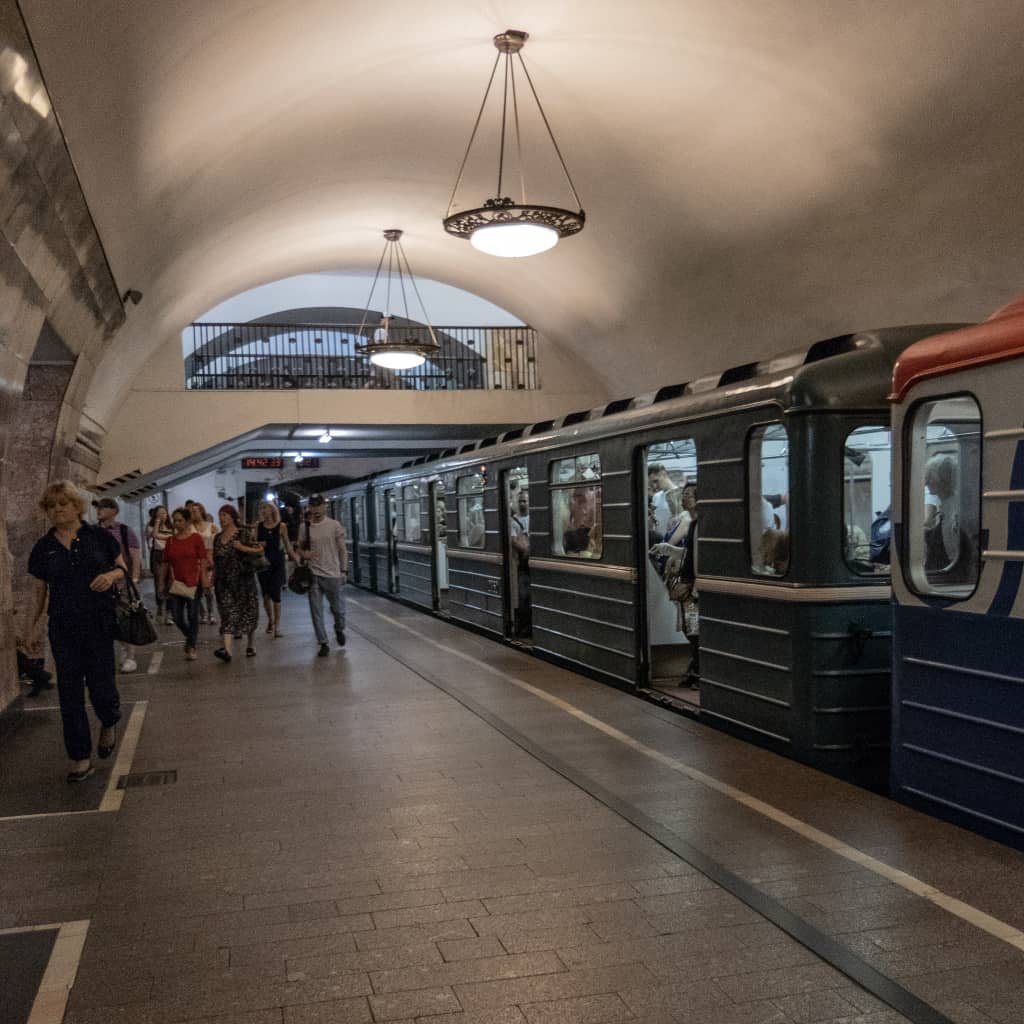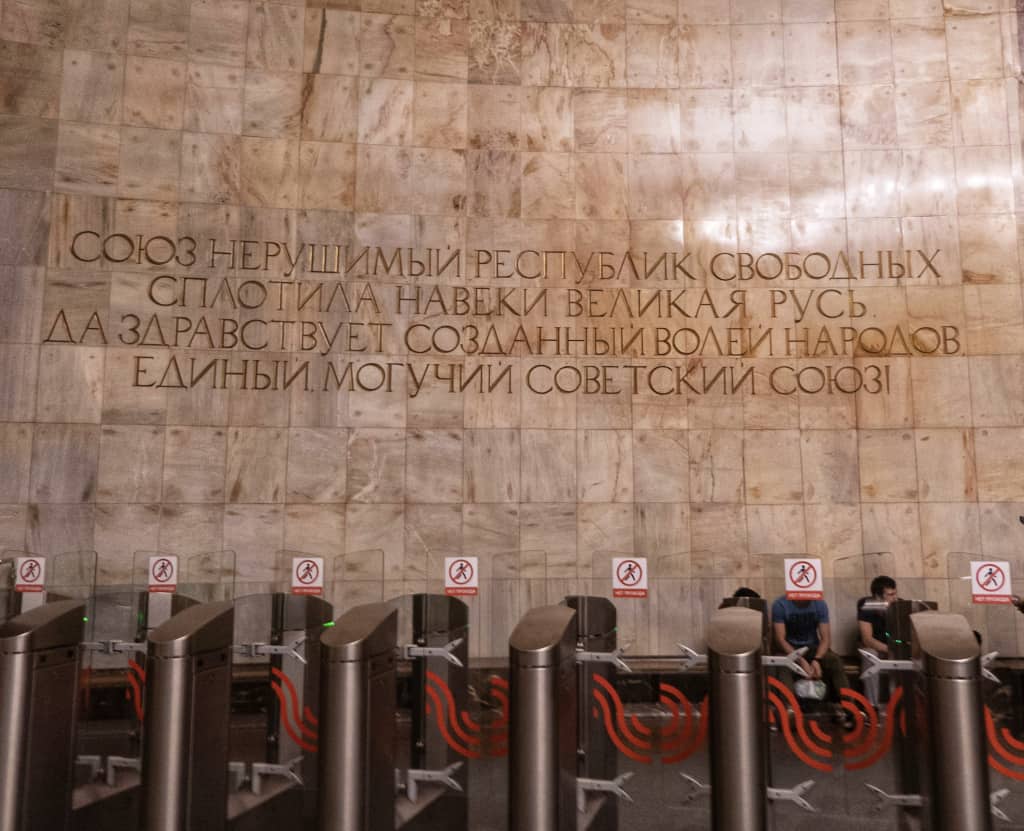 Moscow, Russia is so vast that you just can't write a blog post about it. It would be like trying to put Paris or Tokyo into a single blog post. Not happening. You could break it up into dozens and dozens of chunks on specific topics, but you'd still need a month there to scratch the surface. Like any major world city, you either need to experience it yourself, or at the very least just browse some of the pictures contained in this post and in the gallery at the bottom of this page.
Entry Visa: Getting There
While carrying a United States of America passport grants visa-free entry to approximately 160 countries, Russia isn't on the list. Permission to travel to the Russian Federation must be obtained directly through the consulate, and there aren't many in the USA. In fact there are just three: Washington, DC, New York City, and Houston (for some random unknown reason).
Make sure you have your "invitation letter" along with other required documentation in perfect order when you apply.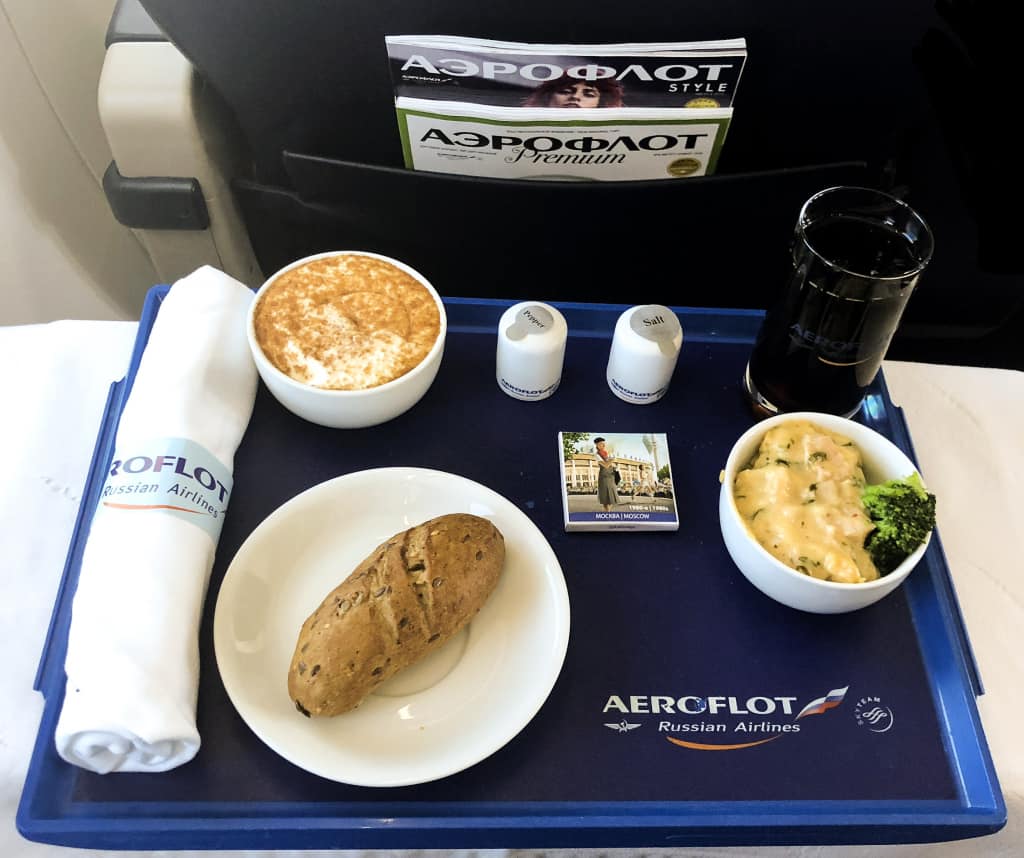 Being rejected only to have to start the process over again isn't fun, and you must have flights and hotels booked before applying for the visa. They'll ask for proof. Think about it: You could buy airfare, apply for the visa, be denied by the Russian consulate for whatever reason, and be stuck with a non-refundable ticket to Moscow, Russia you can't use.
Russia wants the tourism money and doesn't deny entry to Americans without good cause (e.g., you lied on the application, you overstayed a visa in the past, your work history includes the United States government) but this is one you may consider leaving to professionals.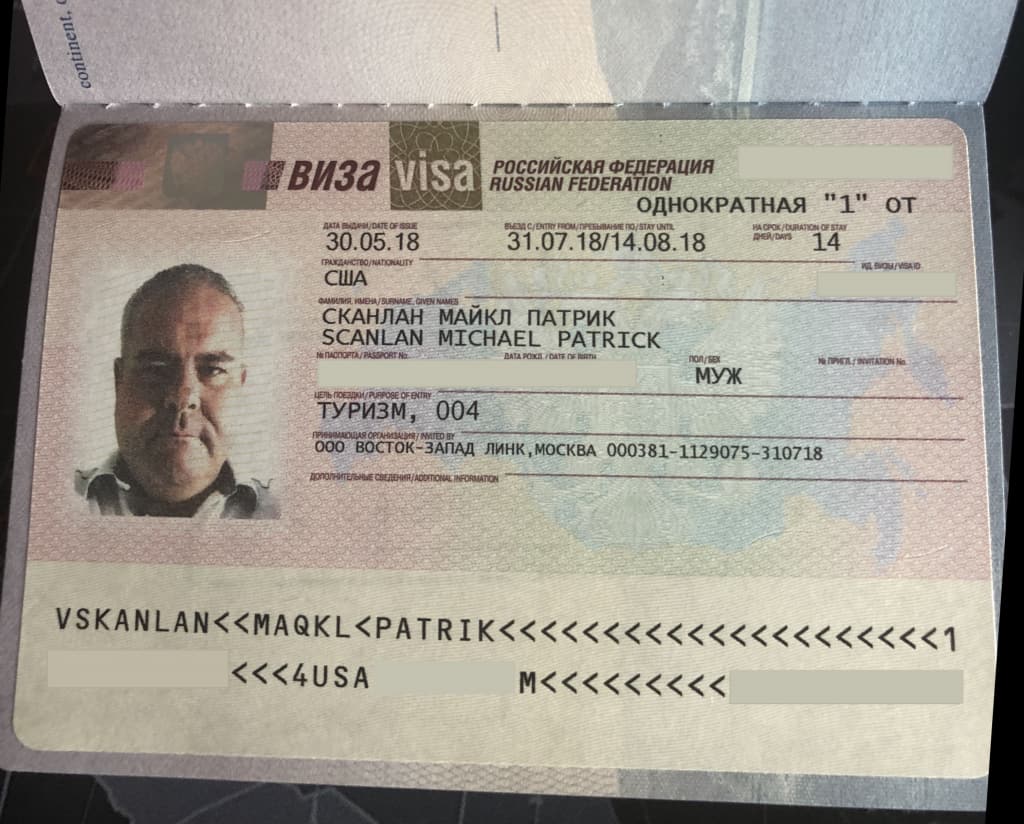 There are on-line services like VisaHQ.com that will complete the entire end-to-end process in your place so you don't have to leave the couch, prepaid FedEx labels included. However these services don't come cheap. It's your call how badly you want to go and what an error could cost you. But I digress.
Westernization
The past twenty-five years has certainly transformed the largest country in the world by land area. I would argue – and our local tour guide agreed with us; she threw out this number – the "westernization" of Russia has taken approximately 25 years and is finally considered to be complete in regards to that generic term.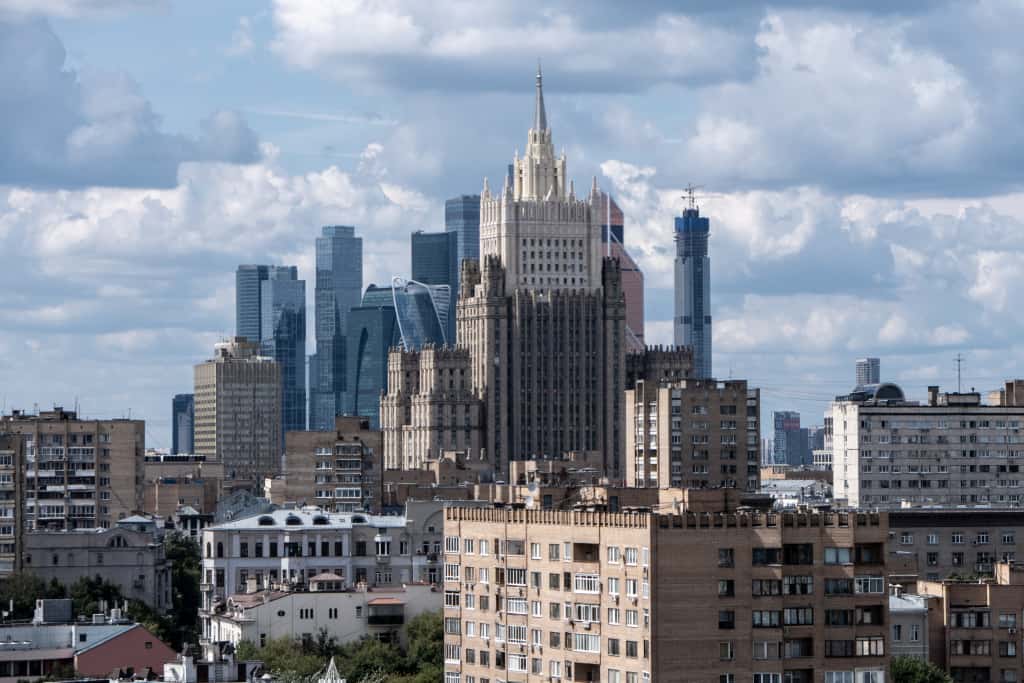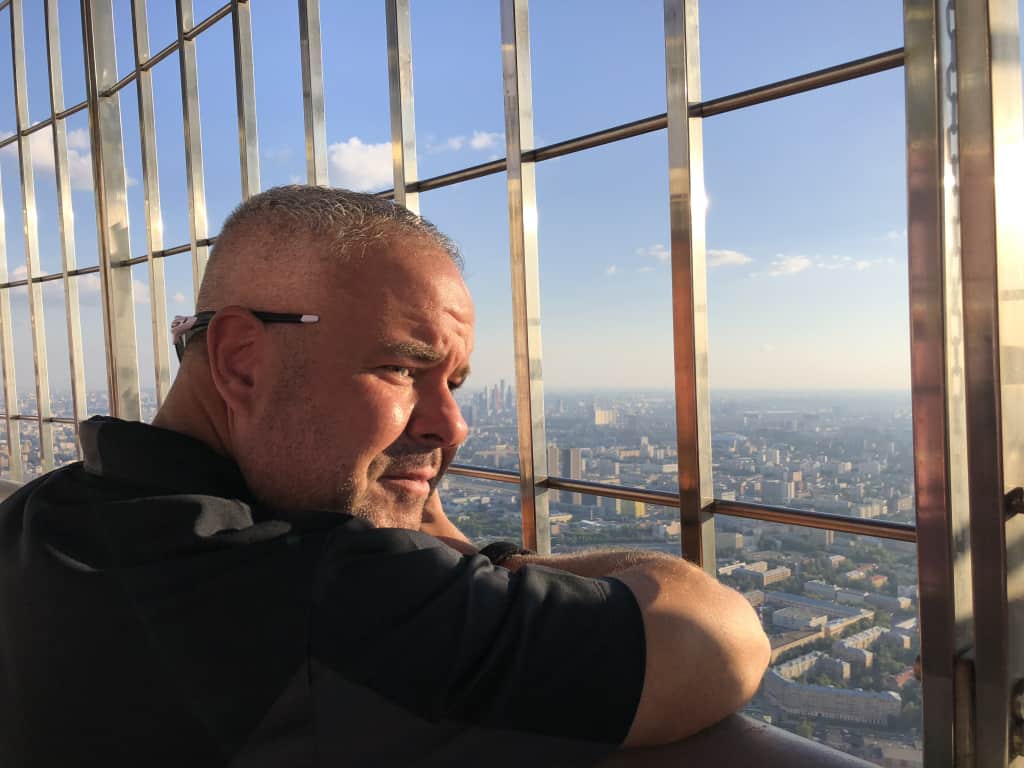 It all began with a single line at the first McDonald's off Tverskaya Street in 1989 [LINK: Original Construction and Opening Pictures] where one Big Mac, Medium Fries, and a Coca-Cola cost the equivalent of three months' salary for the average Russian.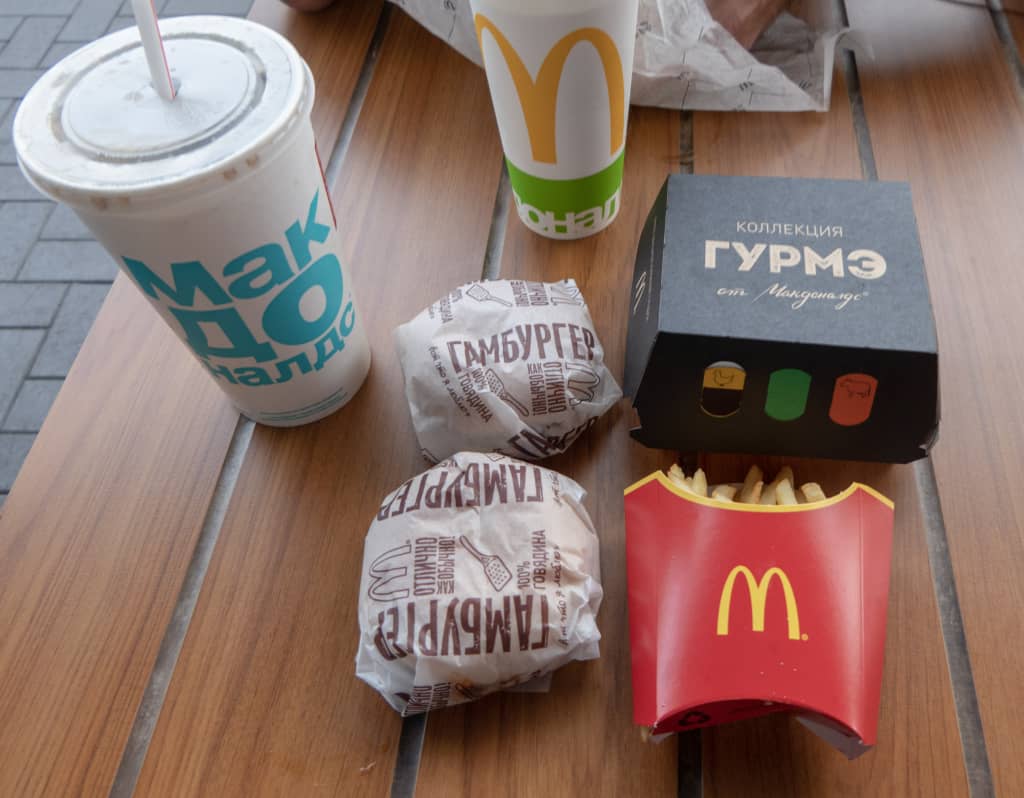 Fast forward to 2018, and that same average Russian is buying their regular morning venti-skinny-halfcaf-caramel-frappuccino at Starbucks with their smartphone, all while waiting for their Uber to arrive. I say with complete confidence that they're now Americanized up to their eyeballs as much as any resident of New York City.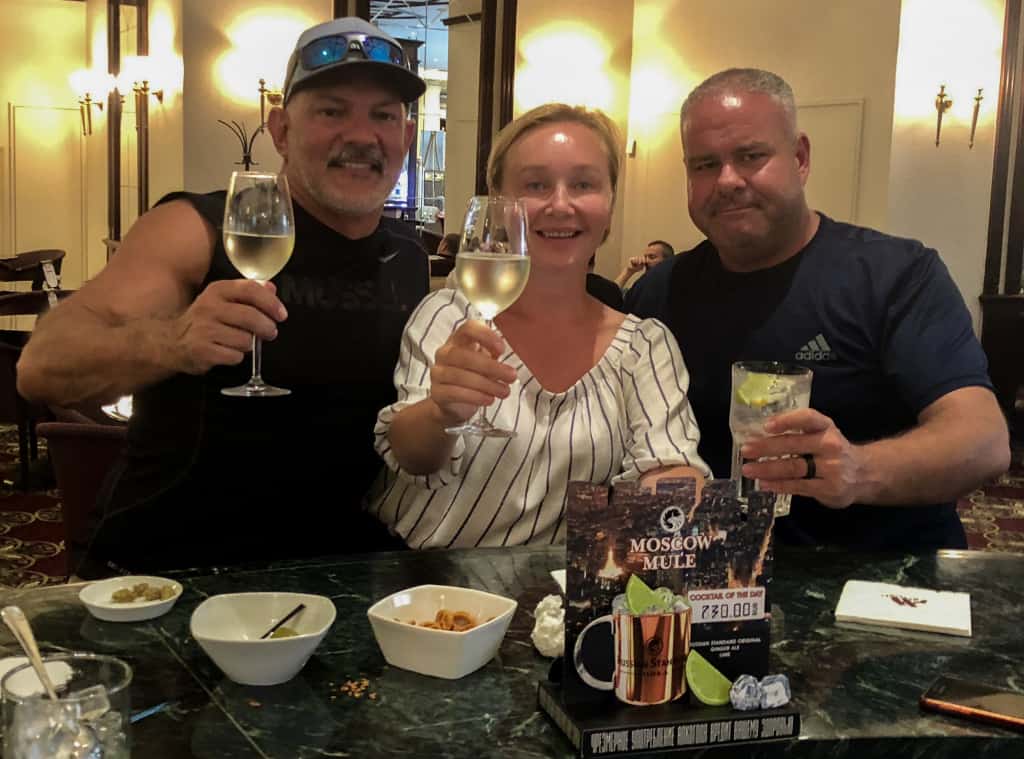 While our governments play a complex chess game with a vastly different end games and different geopolitical goals, the average Russian and average American are virtually indistinguishable today. All things equal, the westernization of Russia is net gain for the world.
I think.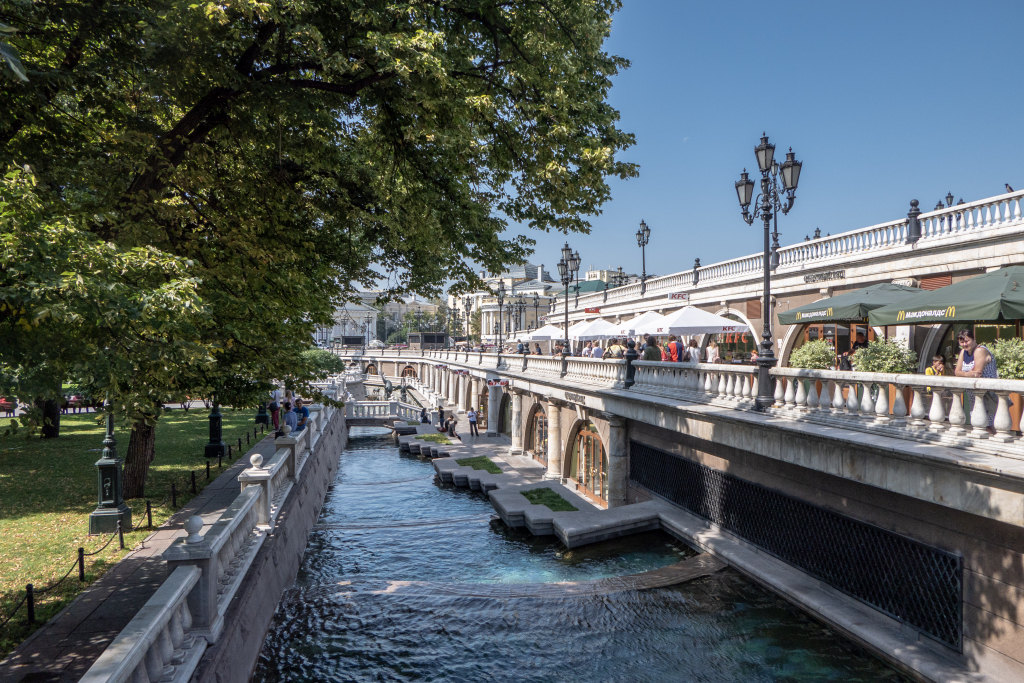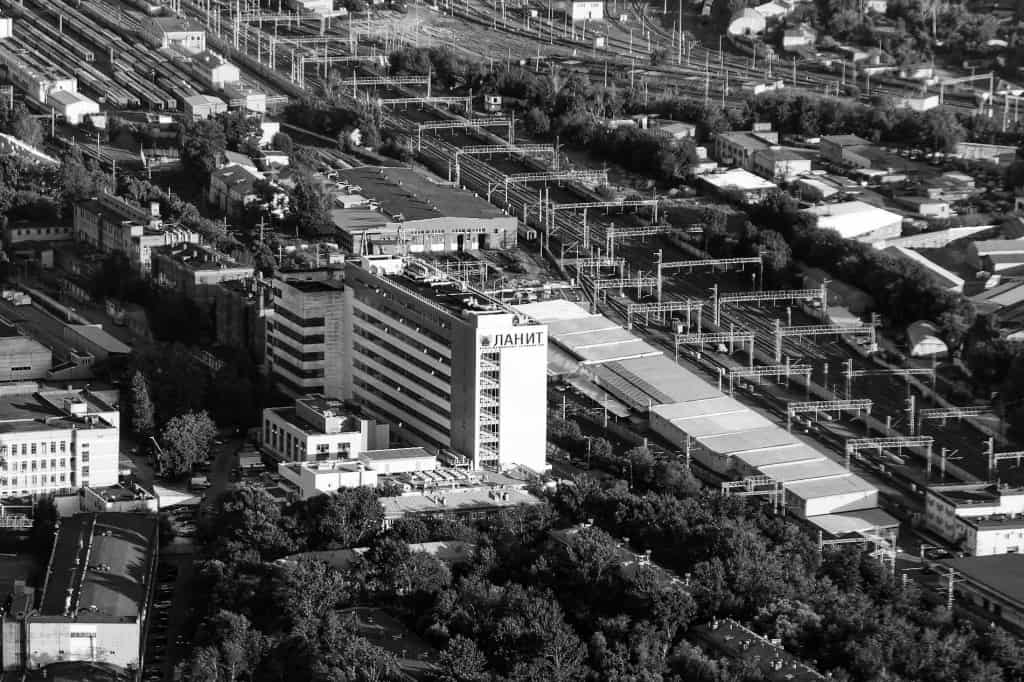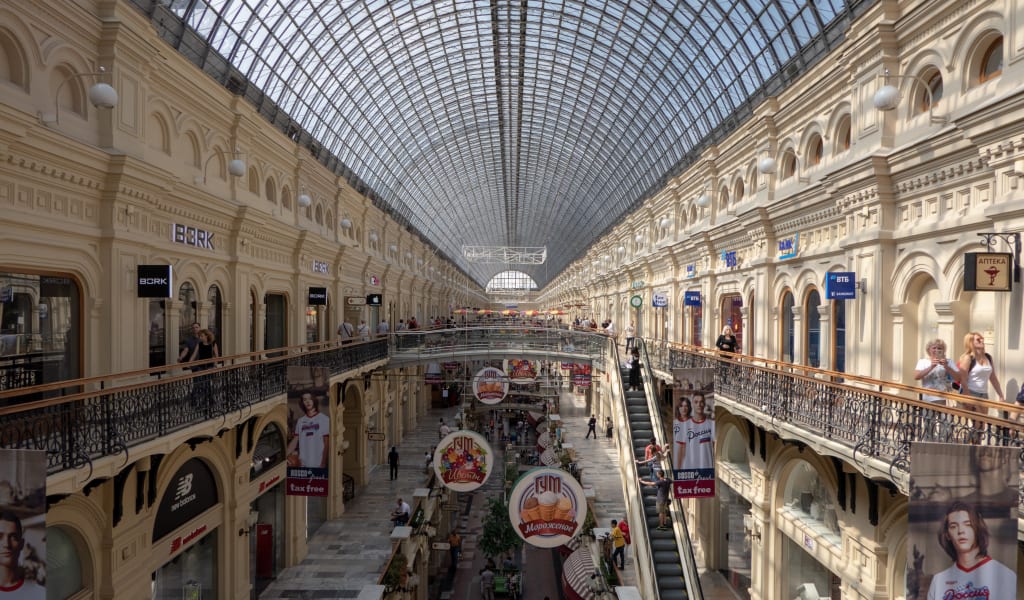 Museum Highlight: Soviet World War II
There is one highlight that stands out personally: I was never a good student in school and didn't pay attention much in class. Russia has an amazing World War II museum dedicated to their role in the last world war. It's located right in Moscow, it's fairly new, it's absolutely huge, and it's very well done.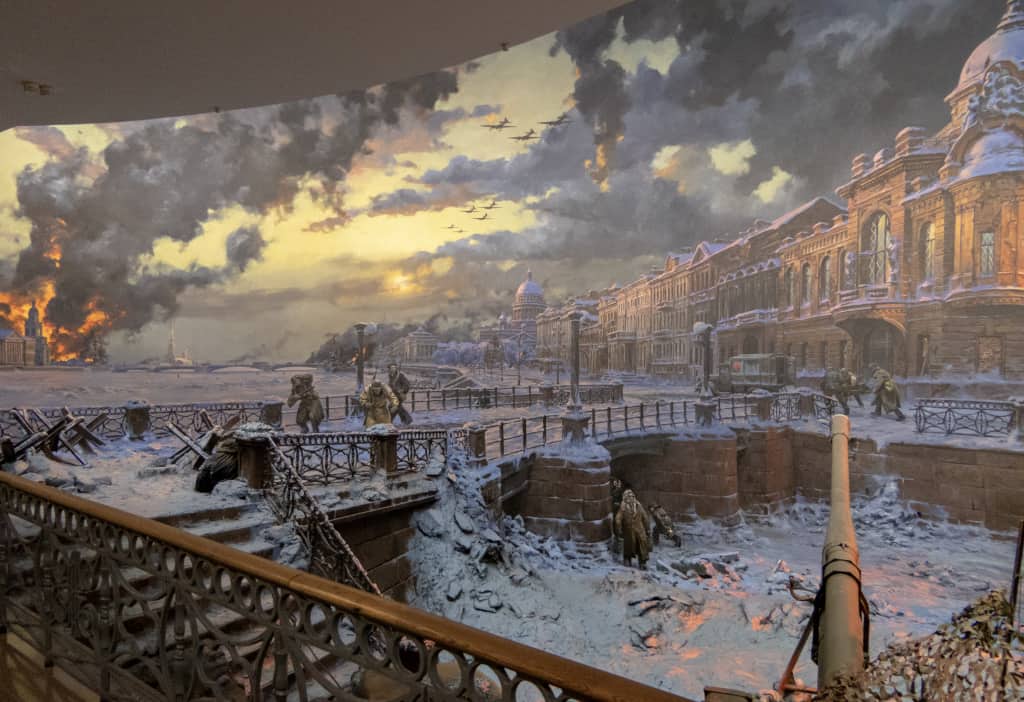 The quick digest version is that American high-school classrooms tend to focus on the Japanese and pacific war theater and generally don't deep dive as much into the Eastern European part of the war, particularly the role that Russia played.
If it weren't for the sacrifice of 40 million Red Army soldiers of Russia and their hard fought won in the battle over St. Petersburg, the Germans would have taken the whole country. This practically guarantees the landscape of our world would be very different today.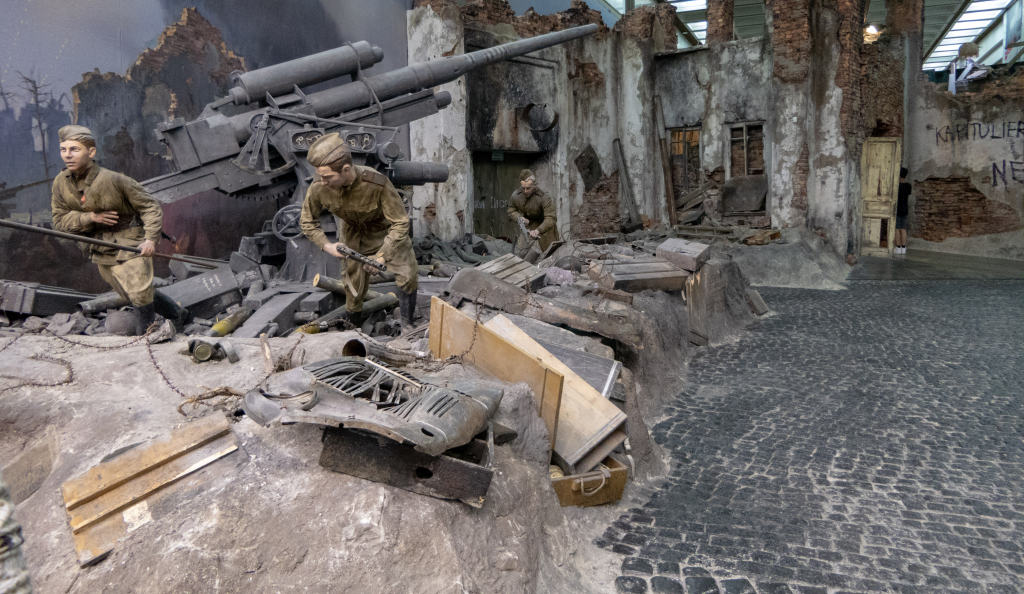 This museum is part of the Poklonnaya Gora memorial complex, a monumental park in memory of the victims of World War II. Russian architects had mulled the design of this complex from 1942 on.
In the decades after the war, some of the leading Soviet architects and sculptors, the likes of Yevgeny Vuchetich and Mikhail Posokhin, would propose draft designs of the memorial and try to initiate construction, but those plans were not to be fulfilled until the 1990s, and this time the memorial was designed by Anatoly Polyansky.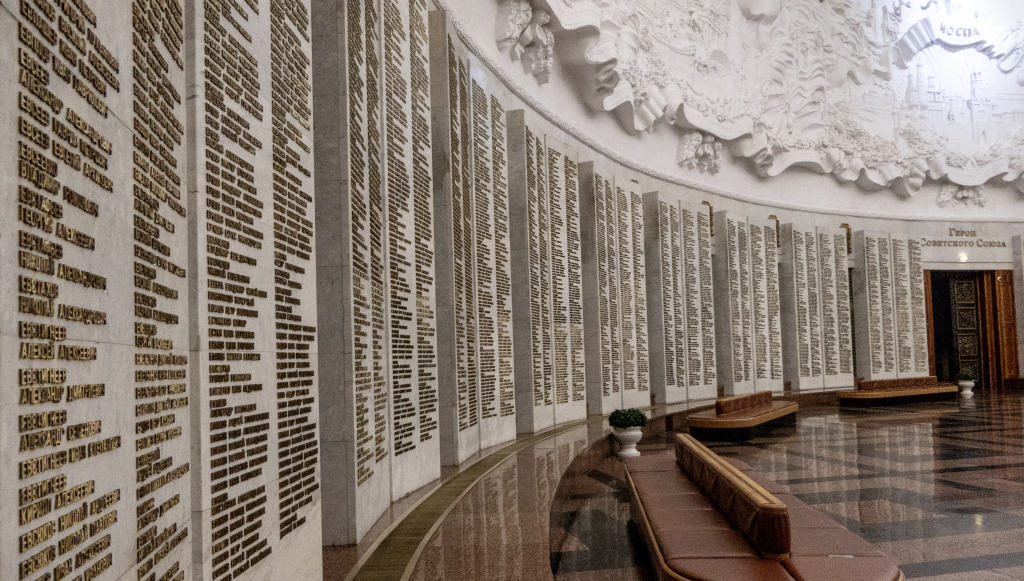 The museum lists some 6,000 exhibits, divided into nine sections: one dedicated to the Red Army in the years before the war, and the rest covering the progress of WWII and the Great Patriotic War.
The last section is entitled "Victory." Read more about it: [Wikipedia Link].
Closing Summary & Remarks
In 2018, the Russian Federation and the United States of America certainly have our problems both individually and with each other. While they aren't small, I am grateful our kids don't have weekly inbound nuclear missile drills in school anymore and everyone – in both countries – don't live under constant fear of mutually assured destruction when they go to sleep each night.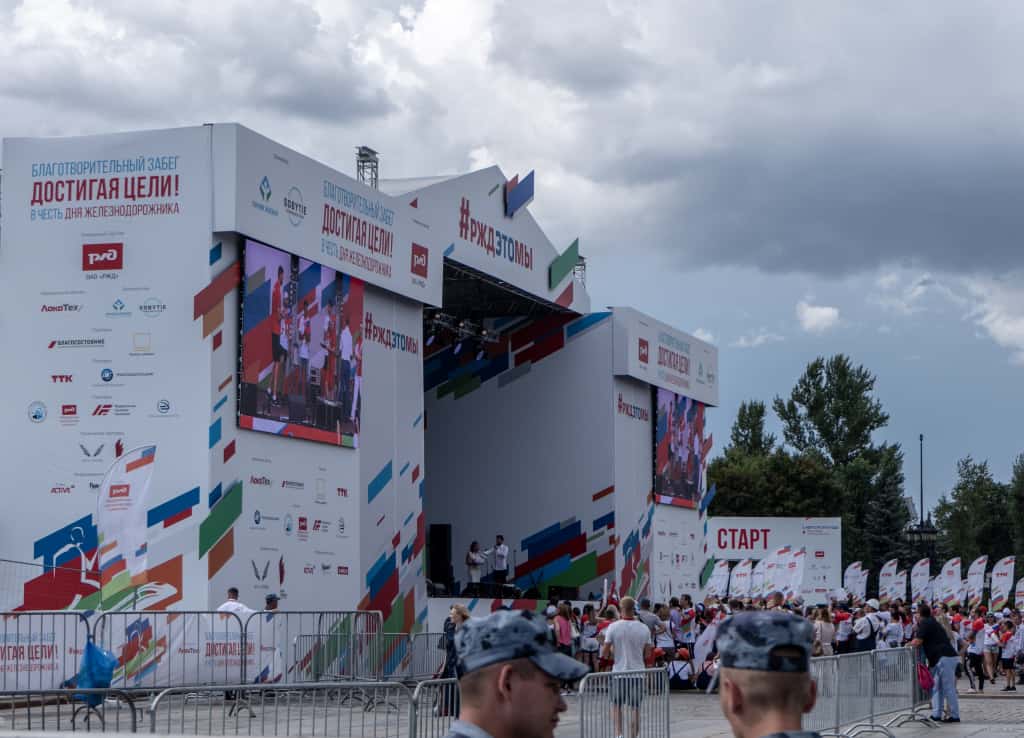 It is American culture – our movies, blue jeans, the aforementioned Starbucks, our smartphones, and yes, even Uber – that is our greatest weapon and they have been very effective the past twenty five years.
Continue Reading Part 2: Looking Around Leningrad (St. Petersburg)
#MikeRTW
---
Picture Gallery