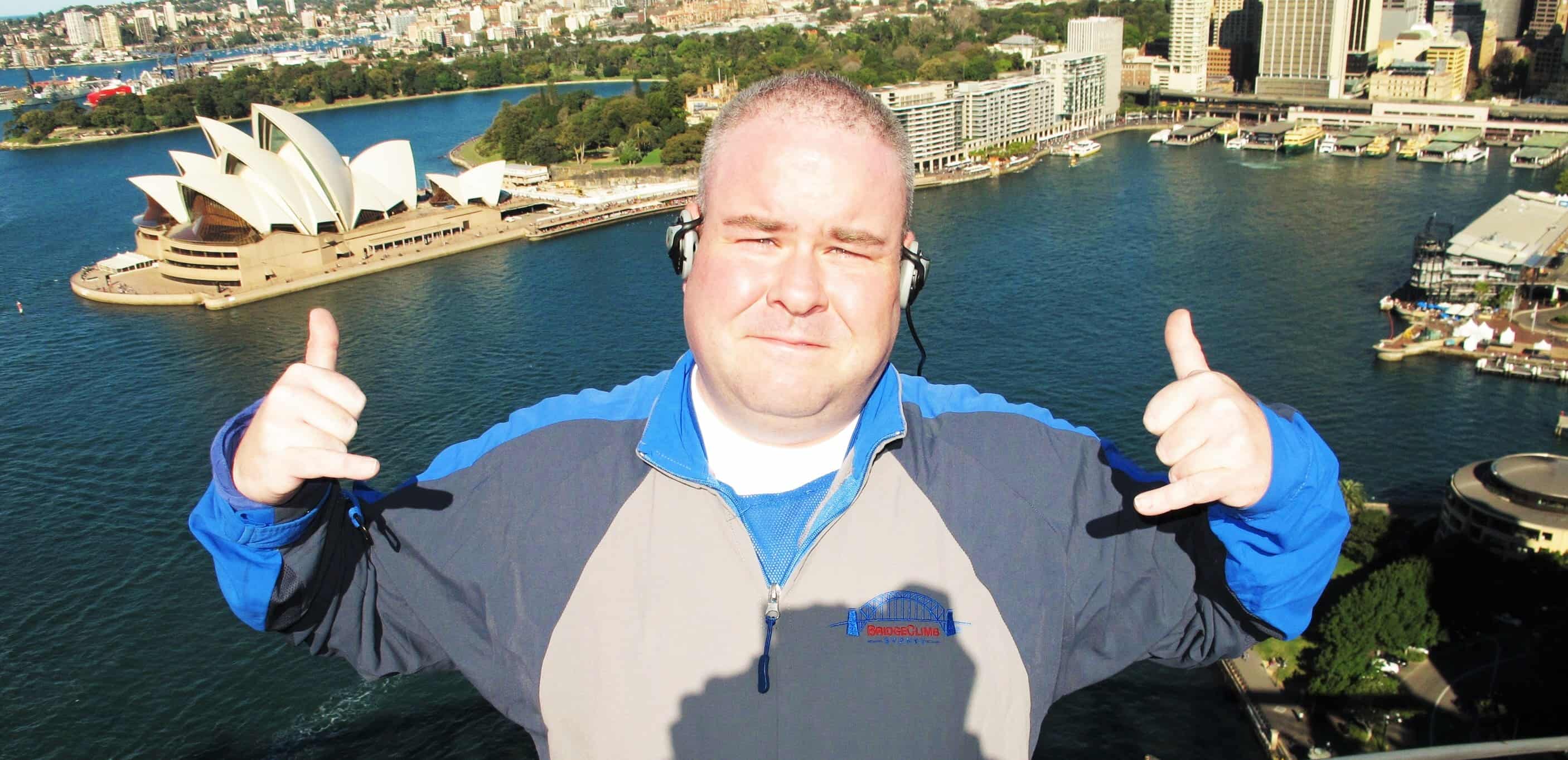 Sydney would take a half dozen posts to cover in detail. This entry is focused solely on climbing the iconic Sydney Harbour Bridge during a brief visit there in 2013. Enjoy some spectacular pictures of an amazing city down under.
Oh, and they also give you a breathalyzer prior to climbing — no, like really, you actually blow into a breathalyzer machine in a small room after you pay the enterance fee and before they let you continue training.
BridgeClimb Sydney is recognized as one of the world's top 10 'Biggest Adrenaline Rush' experiences as well as one of the '10 Best Things to Climb'.
Apparently they've had quite a few young lads under influence deciding on a whim after drinking all day to climb the bridge while inebriated. But I digress. There is a bunch of practice on the ground first, complete with mock steep and narrow ladders, all to ensure that once they get you half the way up there, you can keep going.
I elected a daytime climb right to the top and believe it or not, the feat is much easier than it looks. It is sort of hard to explain but once you get out to the main end of the bridge through the passage ways, the stairs are very, very shallow and it doesn't require much effort to reach the top. Of course, the views of the Sydney Opera House, Sydney Harbour, and the rest of the metro area from the peak of the bridge are quite spectacular.
While other commitments prevented me from exploring more and taking in all that Sydney has to offer, I will return here in late-2018 and post a more detailed review of this amazing city. For now, enjoy the few pictures I managed to snag!
#MikeRTW