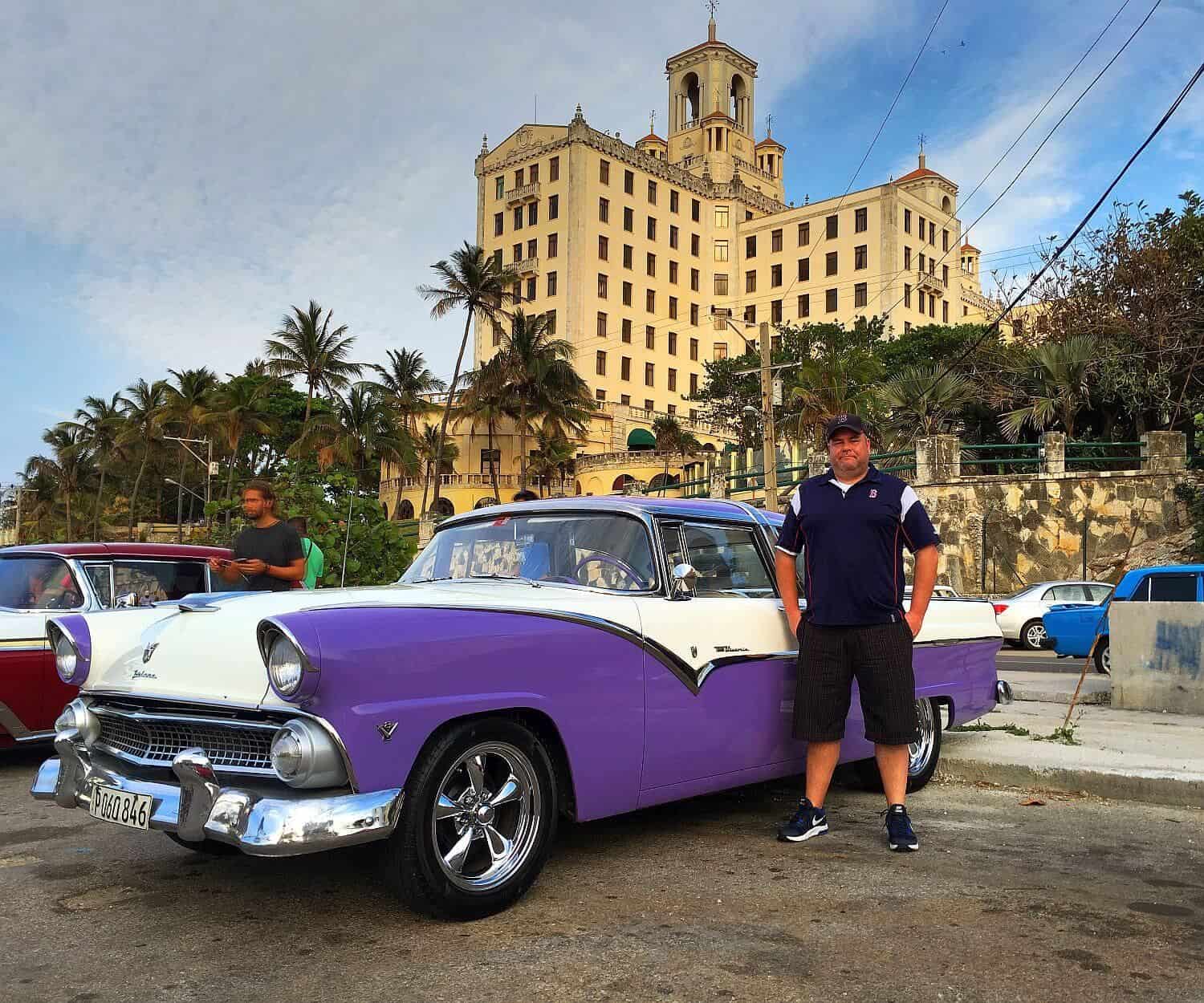 My travel prime directive is simple: The world is so vast, trying to experience it all means always strive to venture somewhere new. Try not to go to the same place twice. Cuba broke that rule in April 2016 and again for New Years 2017. It's such an amazing place, it will likely break that rule a third time again one day. My goal would be to go back a third time and explore more of the eastern part of the island. There's no other place as unique as Cuba, at least not that I have found yet.
Ninety miles away. It seems so close. Yet for our two countries, we couldn't be further apart. Havana, Cuba is probably one of the most difficult places to put into words. You aren't there for the vacation or relaxation. At least I wasn't. You're there to experience a culture so different from your own that it almost literally transcends time.
Seeing Havana Twice
Over the past couple of years, I have been to Cuba more than once. The first trip was in April of 2016 with a group of two other guys, and we gave ourselves six days explore Havana. We had planned this trip before the loosening of the travel between the USA and Cuba. This meant we had to fly a separate third city ticket to get there. In my case, I flew on two different reservations. COPA Airlines from Boston to Panama City, Panama and back to Boston (BOS-PTY-BOS). Then a separate itinerary from Panama City to Havana, Cuba (PTY-HAV-PTY).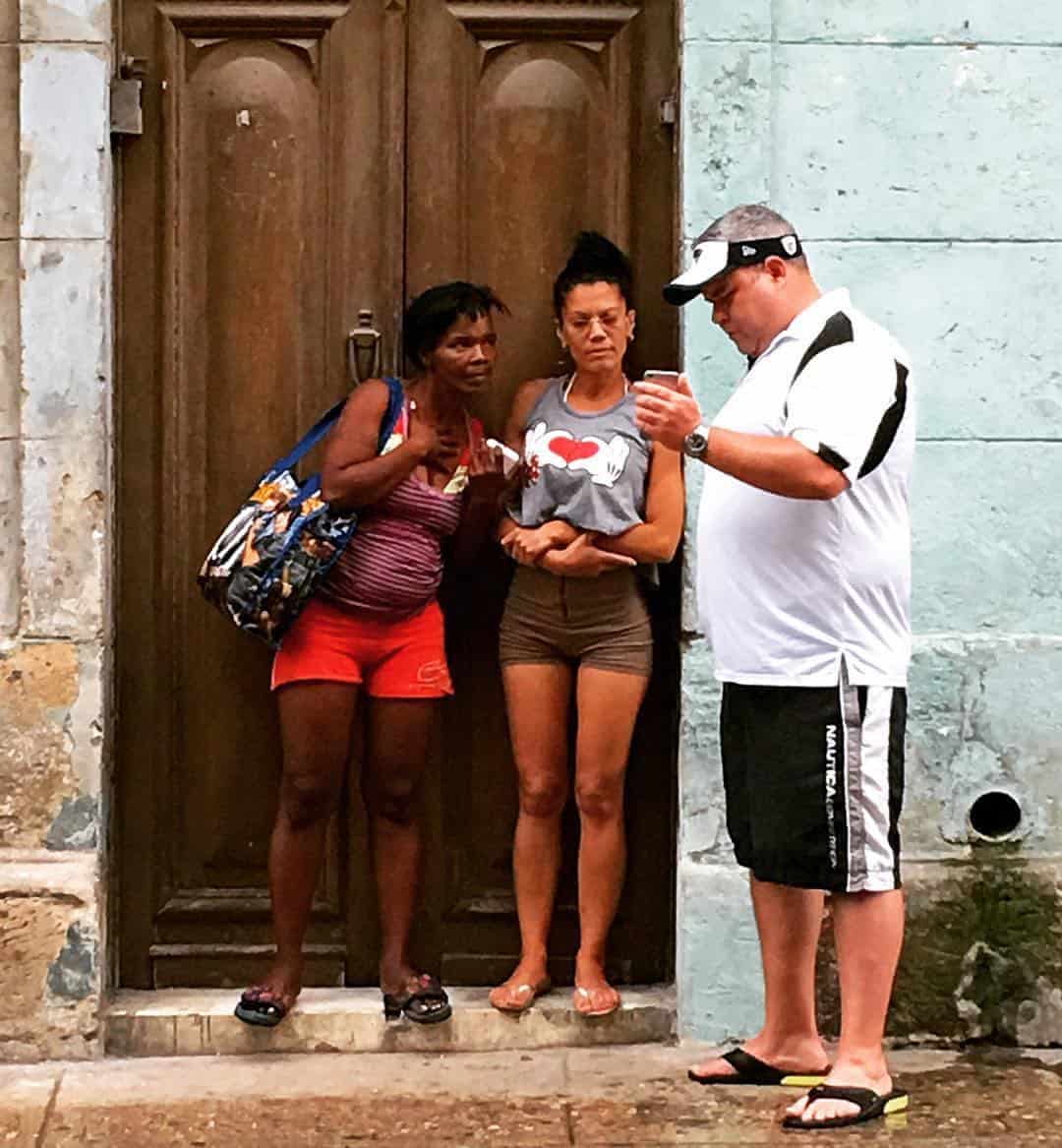 The second trip to Havana, Cuba was for New Year's 2017 with a larger group of 14 friends. This time flights were running directly from the United States, and we flew American Airlines through Miami. I had got back from my first trip, put some pictures on Facebook, and everyone was amazed and wanted to go so I decided to make a group trip for New Years 2017.
People say that Cuba will change, but that will take many generations. This isn't going to be like East Germany or East Berlin where you can barely see the wall anymore or ever know it was there. Cuba is much different. In fact, I am almost certain they will retain their own identity and uniqueness over the next hundred years, not like much of Eastern Europe that was assimilated into the western culture within a decade.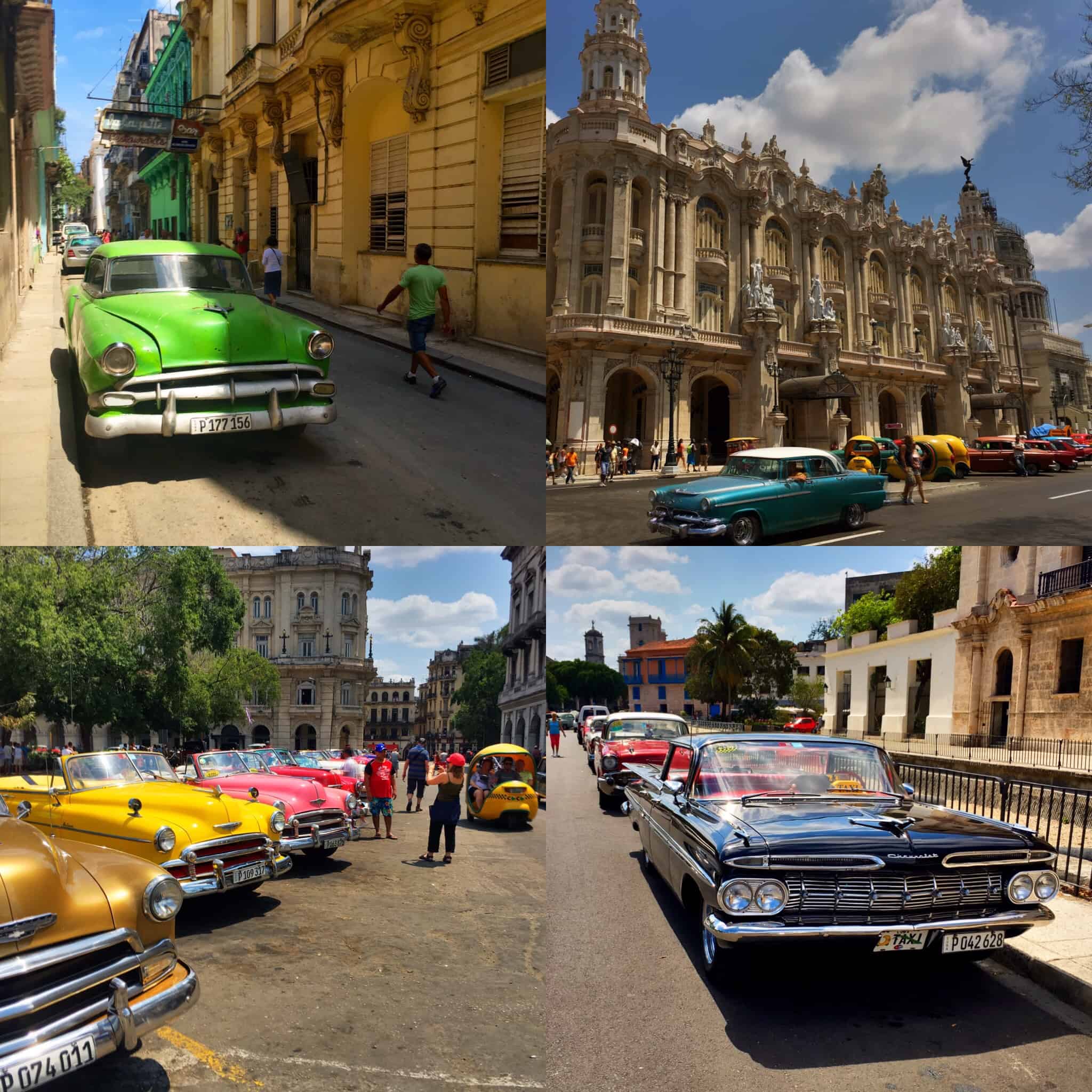 Online Reviews of Cuba
Many of the reviews you will see online for Havana, Cuba are mediocre. Don't listen to them. That's due to the expectation of the visit going in for the first time. There was one particular article written by some very young and very inexperienced "kids" who think the world revolves around them. They complained about lack of Wi-Fi, the poor quality of the food, the crappy currency exchange rate, and the general dilapidation of the buildings in Havana. As if!
They almost expect a Caribbean island experience, not realizing that Cuba has been, and still is, home to one of the most brutal regimes in this hemisphere for almost 70 years. Once the USSR folded in the early 90's, they left Cuba high and dry with aid and what progress that had made between the 1950's and 1980's came to a crashing halt.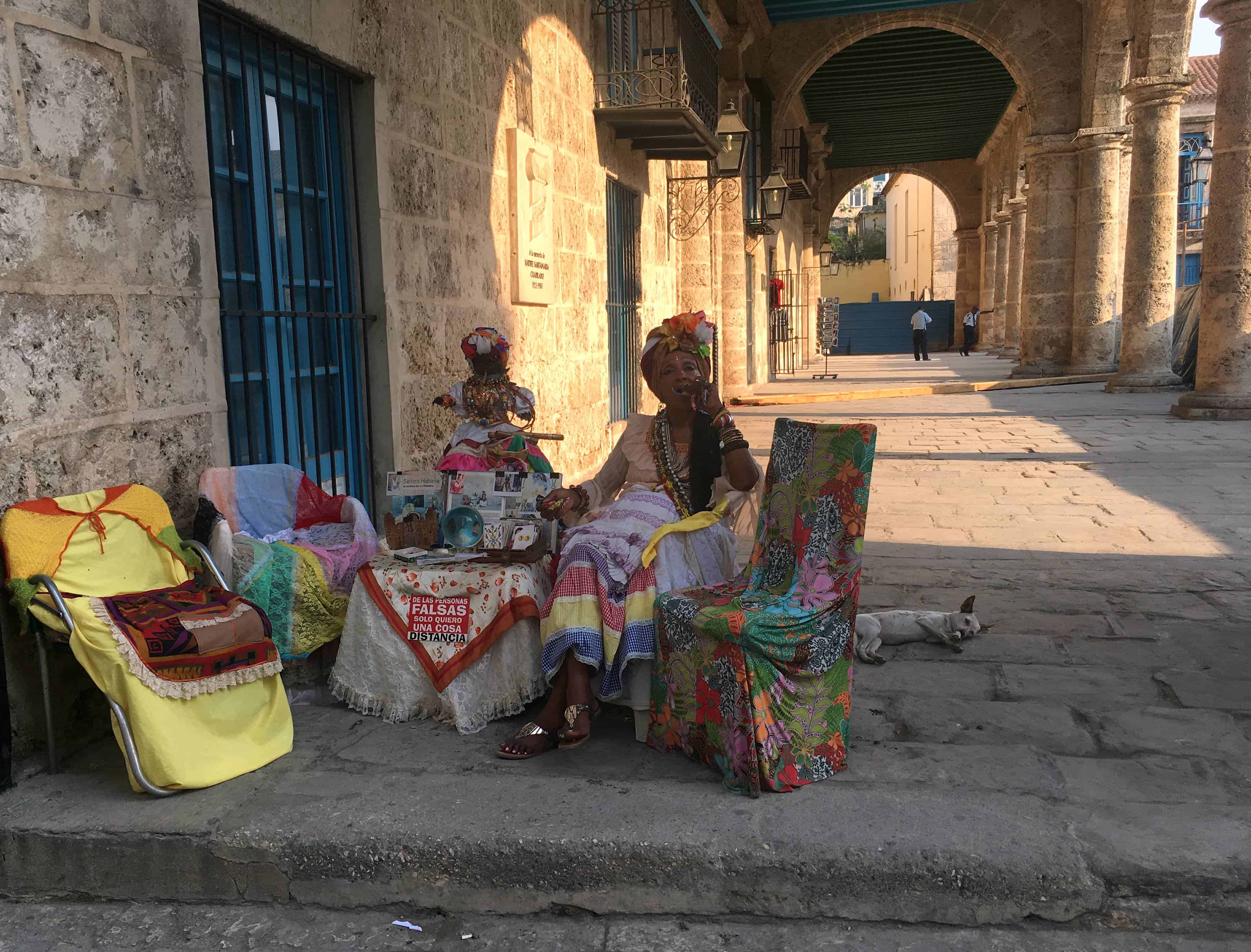 Cuba Can Be a Terrible Place to Go [link here]
is the article that I mention above. I have never wanted to reach through a screen and strangle a writer so much as I did about halfway through that piece of work. It's the definition of "Ignorant American." I will admit, the comments from more educated travelers are hilarious. I suppose the article comes from a place of innocence. When looking at a map, Cuba is technically "just an island in the Caribbean" if you don't know any history, right?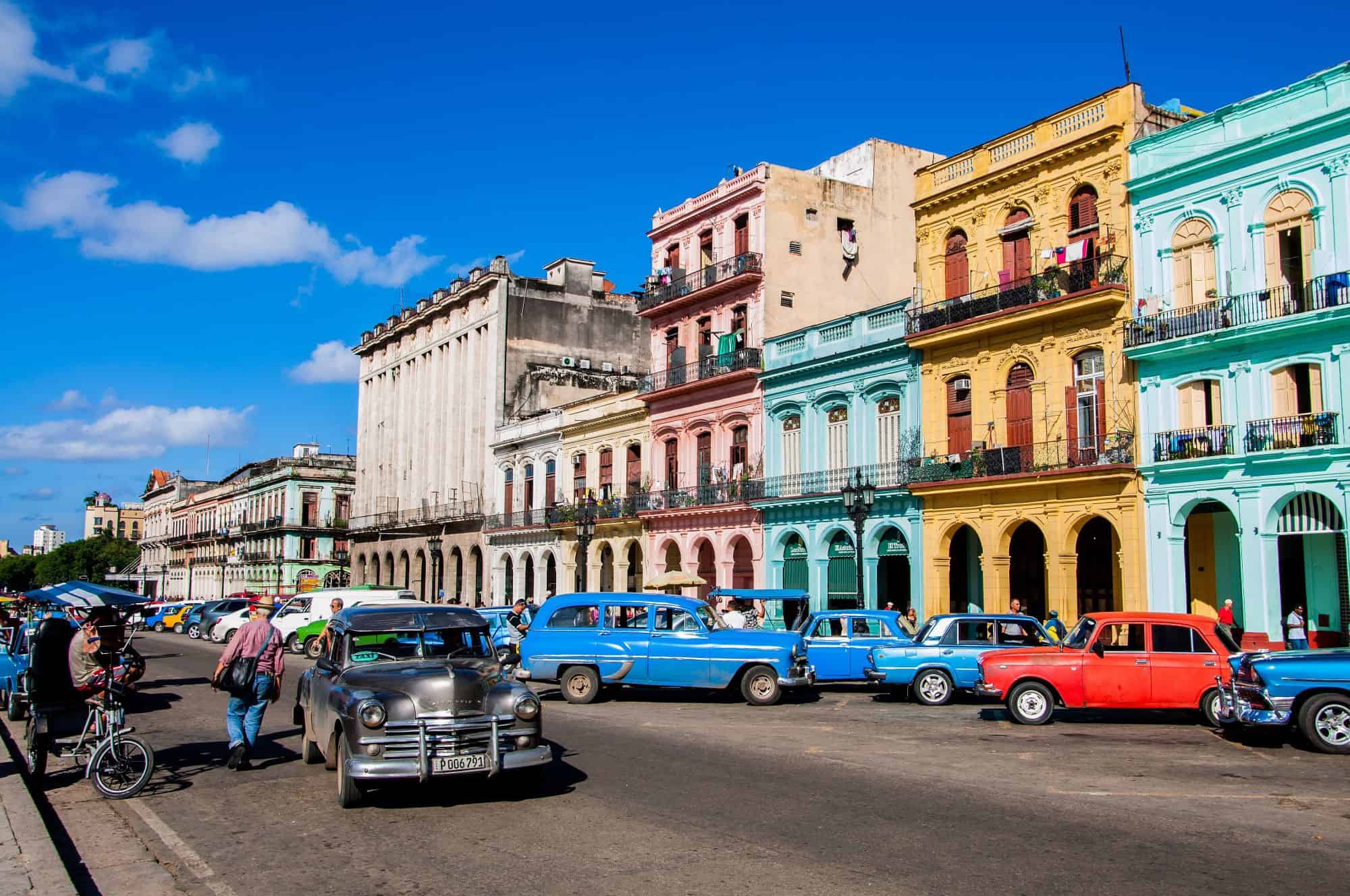 Being in Cuba twice allowed me to observe a society that is not at war with itself. There is a sense of community. Everywhere you go, it is safe, and there is no crime. It's a given in Cuba that, if you fall, the person next to you is going to help you get up and dust off your shoulders.
For this review, I don't have a ton of detail written. I suppose the ability to accurately put the trip into words after the trip is severely lacking on my part. As many of you know, this blog launched in December 2017 and many of these reports were written before launch. They're based on memories of trips that happened many months or many years earlier.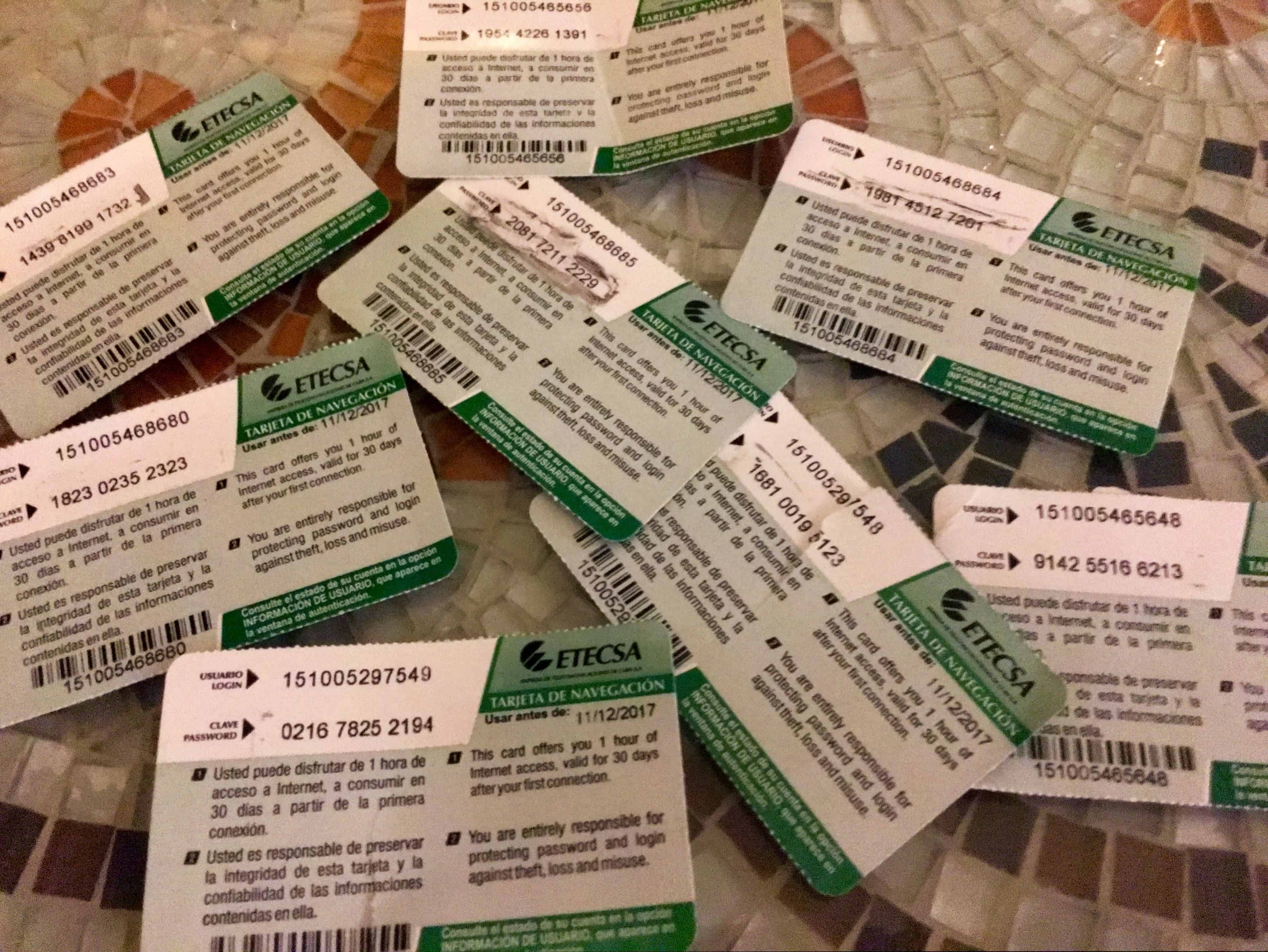 Cuban Internet & Communications
Quick note on communication on the island: No, your phone doesn't work there, and no, you can't get internet, except at government-owned hotels or some very specific places with the right access cards, and even then, you'll have to search high and wide for them since they're limited. The government controls everything in Cuba and the internet is no exception. They sell these cards for one (1) hour of Wifi, available in limited supply, only at specific places and times, and they run out of them each day so get yours early. We tried one day and couldn't find any and that was only like 1 PM in the afternoon.
The cards cost us 2 CUC (Cuban Convertible Pesos; the separate tourist currency pegged to the USD/EUR) which is about $2.00 USD. For locals, they're forced to use the CUP (Cuban Standard Peso) which the government mandates a 25-to-1 exchange with CUC. That means one (1) hour of internet for a Cuban cost $2 USD which is 2 CUC. 1 CUC = 25 CUP, so 2 CUC = 50 CUP. Think about this: The average Cuban monthly salary is ~700 CUP. That means internet access is available only to the wealthy and people of means.
Volviendo a Cuba (Returning to Cuba)
Another trip to Cuba and a more detailed entry at some point is definitely in the cards. Getting out to explore the eastern cities and eastern part of the island will be the goal next time. Cuba is too close to home and too amazing not to keep returning.
I'd love to have another more intimate experience with fewer friends the third time. The second trip, with our group of 14, was way too big and got to be too much to handle especially when you lacked the ability to message each other or lookup a map or location on our phones. It was my fault, and I think I bit off a bit more than I could chew, especially for a country like Cuba. While short on words, I do have a ton of really awesome pictures from the first two trips that are all in a gallery below.
Enjoy the pictures!
#MikeRTW
To make up for my lack of words, I have included a second-hand summary of our trip in the following quote. It was written by by friend Rand who joined us for the New Years 2017 trip to Havana and it's pasted here with his permission. I've included the picture he talks about at the end.
Back in the US (Miami) from an amazing trip to Cuba. It's really hard to describe Cuba, but here's my initial take:

Imagine the beautiful architecture of a city like Paris, but really colorful, and then imagine that with the sort of dilapidation of downtown Detroit after its hard times and imagine some of it being worse. Then imagine people are still living in most all the buildings, even when it looks like it shouldn't be possible to live in some of them. Great poverty in lot of areas like old Havana and then apparent wealth in other areas. Huge disparity.

I spent many hours walking many aimless miles through most every section of Havana with my camera trying to soak it all in and it was truly overwhelming and fascinating at the same time. Each turn down a new street presented a unique and interesting visual – old men playing dominoes, kids roasting a whole pig in the street, kids playing ball, people dancing in their homes and people hanging over their balconies watching it all happen. Most doors you walk past on the ground level are open and you get a glimpse into the lives of families living in small spaces.

I don't normally like photographing people, but the people of Cuba are captivating, and even with all they've been through and continue to go through they are warm and friendly and inviting, often inviting you into their houses to sit with them. Change has occurred and is continuing. People say the change has been big over the past year alone. I tried not to be an 'ugly American' but unfortunately saw bus loads, probably from cruise ships, being bused into some areas. I was glad to be able to go to Cuba before there's a bigger influx, but I'd go back in a heartbeat.

This is one of my favorite photos from the trip and I look forward to sharing more. I hope that I was able to capture the essence of one of the most interesting and unique cities I've ever been to along with its warm and friendly people.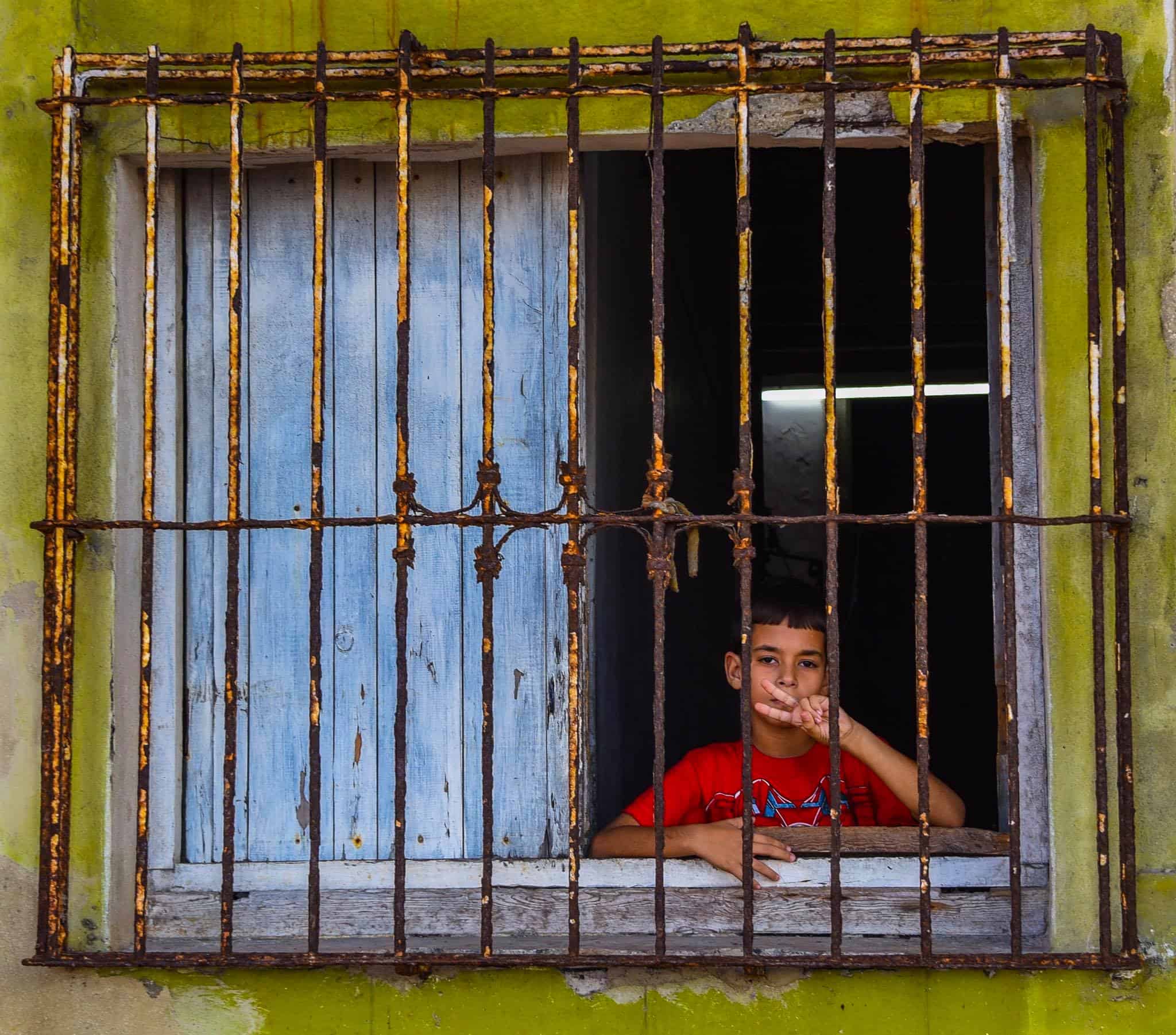 My pictures from April 2016 and January 2017